Smart document management from every capture device.
A ready-to-go application designed for Companies to speed up internal processes.
Acquire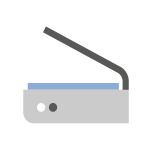 Decode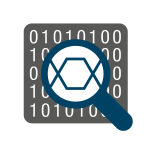 Archive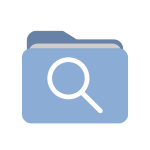 Share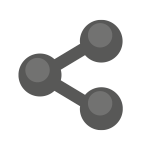 Optimize your workflow
4Cheque PRO is the ideal solution for enterprises looking for a high-performance, cost-effective and fully reliable tool to handle any kind of checks, IDs and other documents, for internal indexing and archiving or for Remote Deposit Capture.
Download software
Download Brochure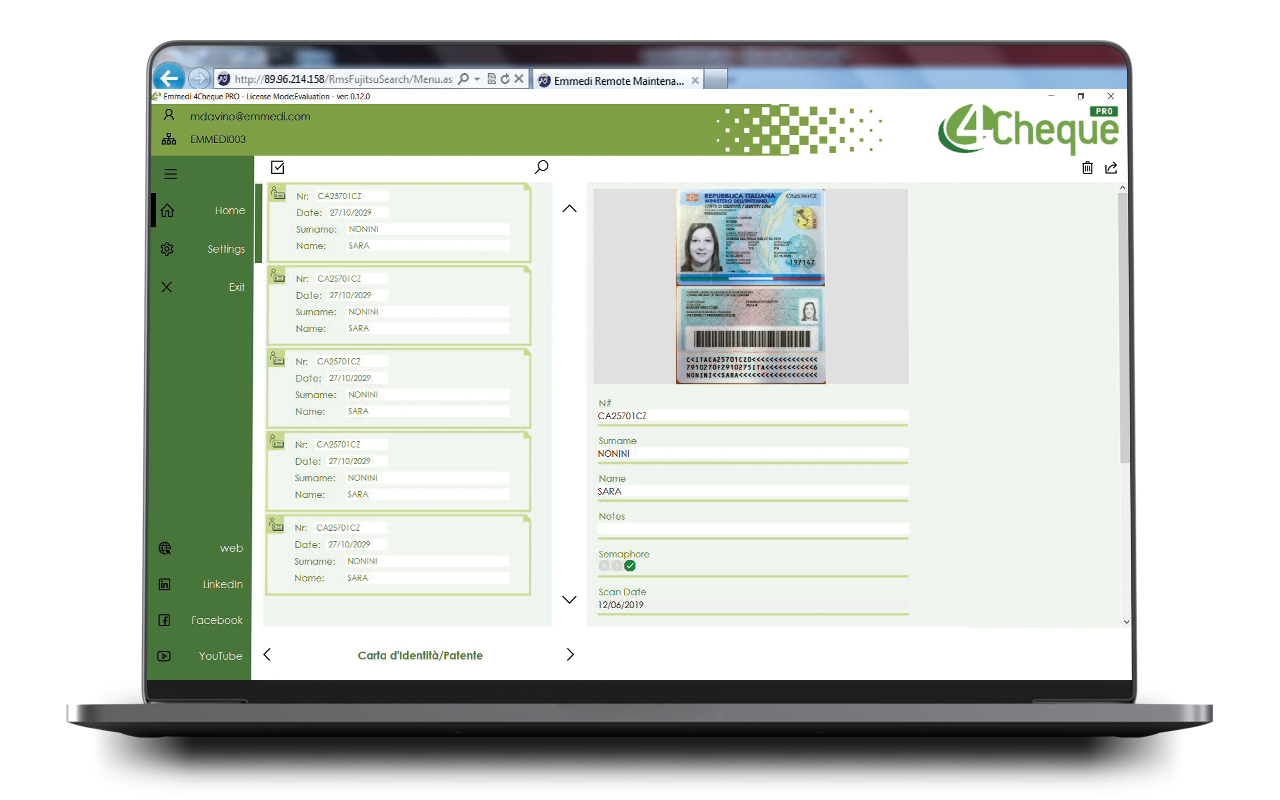 SMART AND
VERSATILE:
User-friendly and fully customizable interface
Easy integration with corporate management systems
Fast and simple sharing
EXCELLENT DECODING
PERFORMANCE:
Based on 4Cheque API, the most reliable documents reading software with 100.000+ installations worldwide (CMC7 & E13B, MRZ, OCR-A & OCR-B, Barcodes)
INCREASE EFFICIENCY
AND SAVINGS:
Avoid typing errors
Search and instant access to the documents both from desktop and mobile
Reduce wait time and improve customer experience
PRIVACY COMPLIANT:
No need for paper copies of documents
Automated and customizable documents deleting procedure
GDPR compliant for Europe
Compatible with every capture device:
Handles a multitude of documents:
AREAS OF USE
Fast processes means happy customers 4Cheque PRO + 4Cheque APP: a powerful combination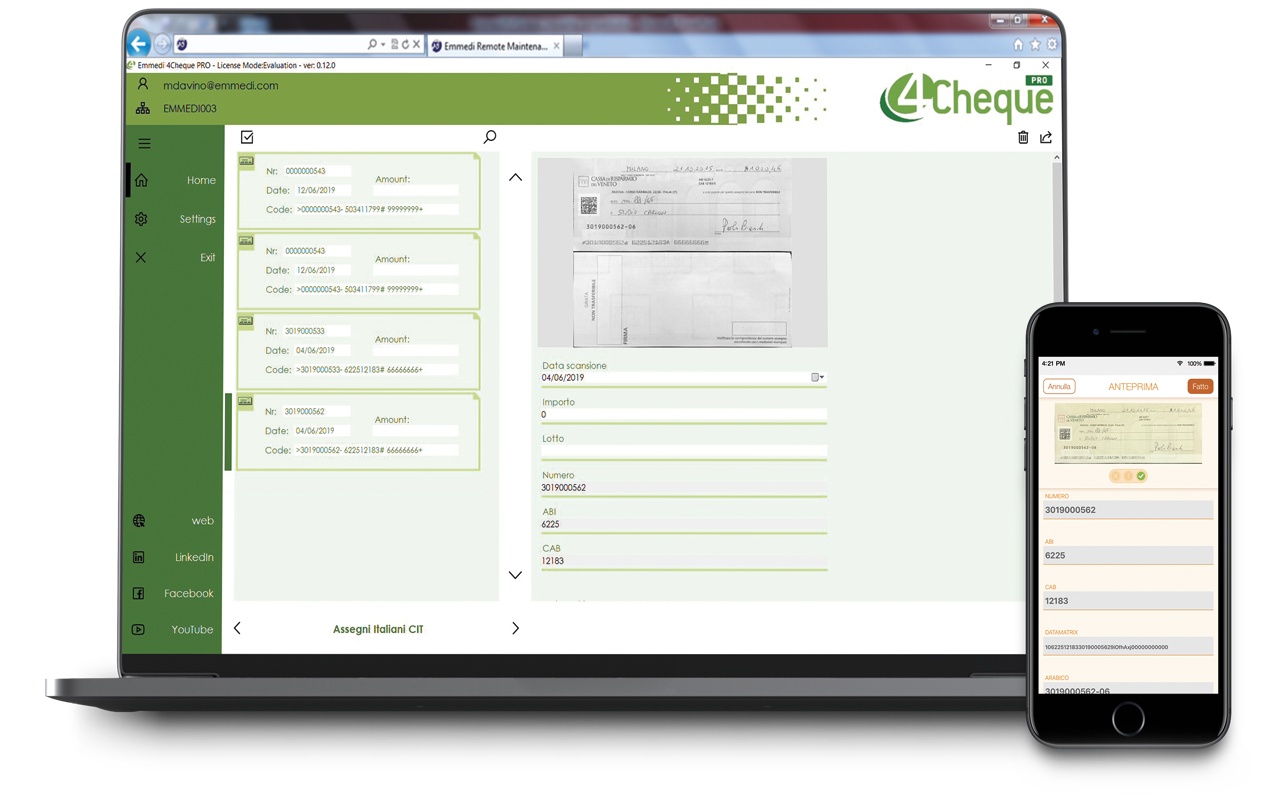 Empower your business thanks to the combined use of 4Cheque APP and 4Cheque PRO, to scan, decode, index and share your documents both from desktop and mobile, anytime, everywhere.